.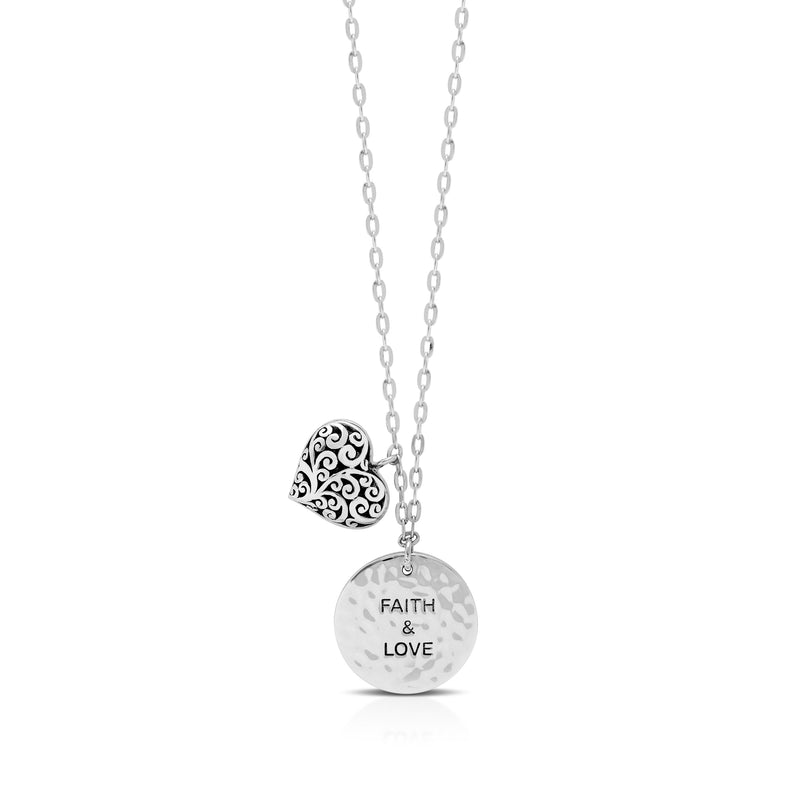 Lois Hill Sterling Silver Necklace with Link Chain-Heart
Adjustable 16" - 18"

Adorned with Lois Hill's Signature Scroll

925 Sterling Silver
Embrace the romance and artistry of Lois Hill with our Sterling Silver Necklace, featuring a captivating link chain heart pendant. Handcrafted with precision, this necklace embodies the essence of ancient techniques, blending seamlessly with modern aesthetics. The signature Lois Hill scroll design graces the heart, making it a symbol of love and tradition. Wear your heart on your neckline and let it tell a story of art, history, and passion.