.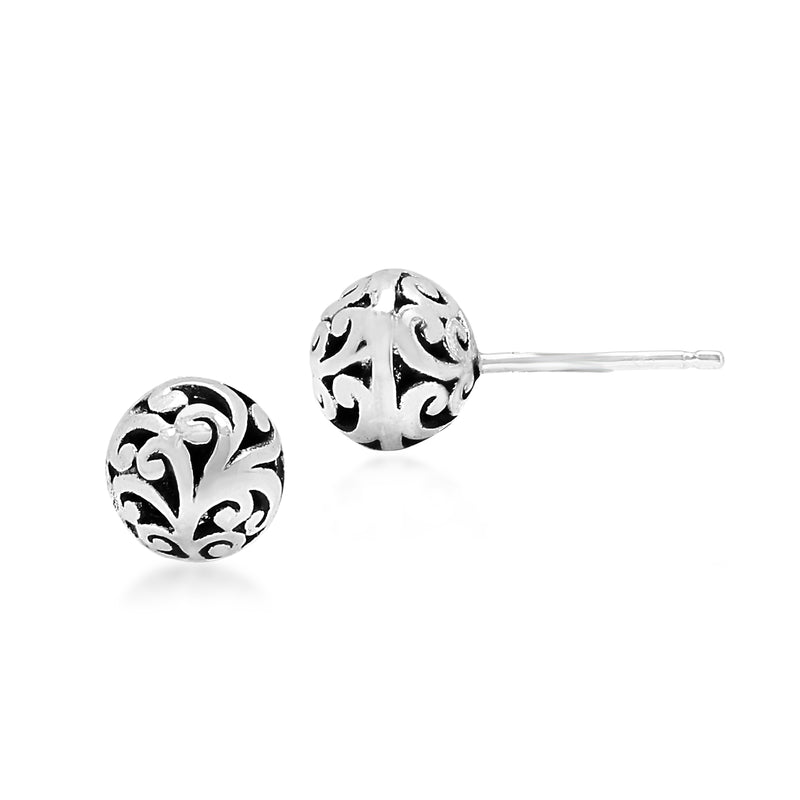 LH Intricate Scroll Bead Stud Earrings
925 Sterling Silver
Features hand carved scroll
Experience the timeless elegance of Lois Hill's handcrafted jewelry with our Intricate Scroll Bead Stud Earrings. Drawing inspiration from ancient lost arts, each earring showcases a meticulous hand-carved design, reminiscent of age-old techniques dating back to 3000 B.C. These sterling silver studs, adorned with our signature scroll motif, are a testament to the brand's dedication to craftsmanship, heritage, and contemporary style. Perfect for both everyday wear and special occasions, these earrings are more than just an accessory; they're a piece of wearable art. Dive into the world of Lois Hill and wear a story rooted in tradition, culture, and unparalleled craftsmanship.