.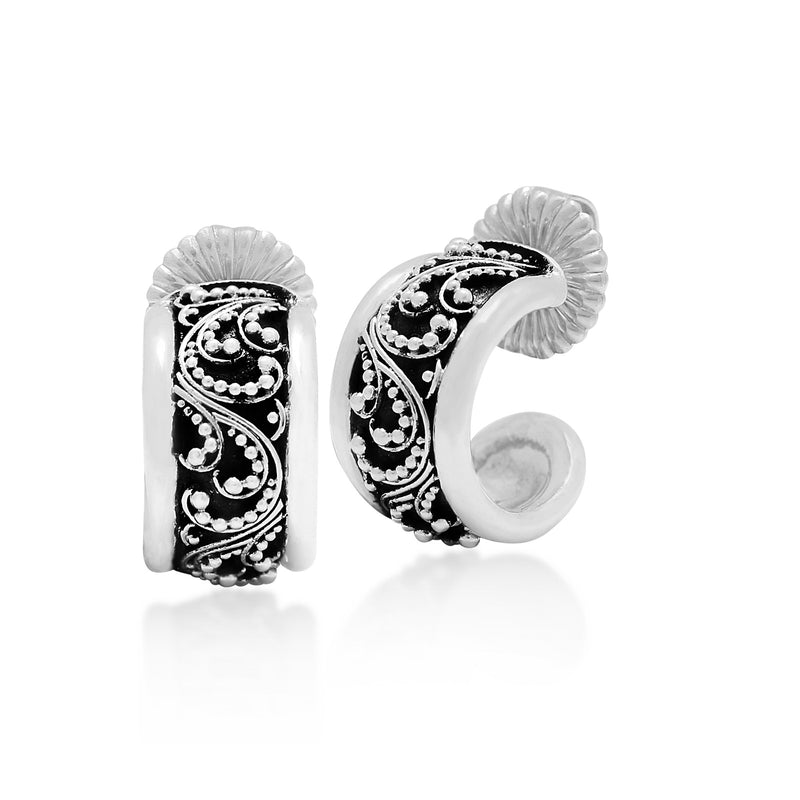 LH Granulated Small Hoop Earrings
.925 Sterling Silver

Measures : diameter approx. 10mm ; wide 8.5mm
Introducing the LH Granulated Small Hoop Earrings—where traditional craftsmanship meets contemporary design. These sterling silver hoops are adorned with intricate granulated details, a technique that has been perfected by Lois Hill artisans. The subtle texture adds a touch of elegance, making these earrings versatile enough for both day and night. With a secure post and back closure, these hoops are not only stylish but also practical for everyday wear. Elevate your jewelry collection with these timeless pieces that embody the essence of Lois Hill—exceptional quality, intricate design, and unparalleled craftsmanship.